Update on Your Space becoming Being You Leeds
We are pleased to announce that, following our recent competition, our new community health service will be called 'Being You Leeds'!
Being You Leeds will be a city-wide preventative mental health service, running wellbeing groups and activities 7 days a week, including evenings and weekends.
The service, which is commissioned by Public Health in Leeds, will have a focus on wellbeing, staying well in your community and anti-stigma messaging. It will expand upon the work previously delivered as part of Mentally Healthy Leeds and Your Space services. The service will be delivered by an experienced and well-established range of third sector partners, including Touchstone, Barca, Hamara, Health for All, Holbeck Together, LS14 Trust, and Women's Health Matters.
We are now preparing to launch our service and transition the work at Mentally Healthy Leeds and Your Space to the new service. While we do that, you can still contact your connections at Mentally Healthy Leeds and Your Space for support.
Your Space is a project which aims to support communities to support themselves and each other. We are very much led by its members – their ideas, their needs and (key to the success) their strengths.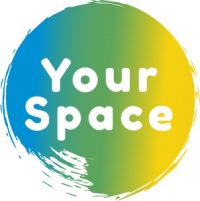 Commissioned for 4 years and established in April 2019 as a service partnership; Touchstone, Womens Health Matters and Holbeck Together,united with their common interest to improve health and wellbeing for their target groups. Your Space hopes to nurture a preventative, protective and self sufficient approach in the key areas of LS8, 9, 10 & 11, to promote healthier living and improved futures.
Our Community Wellbeing Development Workers offer groups and creative activities in accessible locations. Providing space to get involved, seek support, connections with others and signposting to other services.
Understanding wellbeing, recognising signs and symptoms of mental health issues, learning coping skills and building resilience are essentials in the tool kit of healthy living. We offer training to local groups and workforces on a variety of wellbeing subjects which can be tailored to meet the needs of the organisation.
Our Volunteer programme is the provision for local members to use their skills, experience and interests to strengthen the communities they live in. It's also an opportunity to develop potential through training, working alongside us and making connections with other services and professionals.
If you think you'd like to know more about our service, either to join in a local interest group, access training or volunteer opportunities – please get in touch by calling 0113 426 1141 or email yourspace@touchstonesupport.org.uk. You can also check out our social media pages for regular team and activity updates.