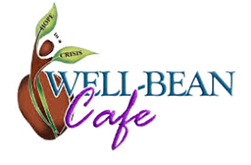 The Well-bean Hope In a Crisis Café supports anyone in a crisis – it provides a safe place for people in crisis to go and to prevent avoidable attendances at A&E.
The Leeds Hope and Well-bean Crisis Café is a partnership between Leeds Survivor Led Crisis Service and Touchstone (who are leading on the project). The café runs at three different venues across the week from 6pm to midnight:
Saturday, Sunday and Monday – the WBC is at Lincoln Green Community Centre, Cromwell Mount (LS9 7JB)
Tuesday and Wednesday – the WBC is at Touchstone House, 2-4 Middleton Crescent, Beeston (LS11 6JU)
Thursday and Friday – the WBC is at New Wortley Community Centre, 40 Tong Road (LS12 1LZ)
What we offer:
We offer a non-clinical alternative to A & E, to reduce distress and work with people to resolve or better manage crisis.We offer one-to-one support and also a social space, where refreshments and hot food will be available.
Professional Referral Contact: 07760 173505
Self-Referral Contact: 07760 173476
(Referral numbers are the same for both services)
Exclusions to access include:
Acute intoxication
Acute psychosis (only where this poses a risk to others)
Alcohol withdrawal
Injury which requires treatment
Overdose/treatment or observations required
Personal care