At Touchstone, coproduction and volunteering are central to Touchstone's inclusive vision. We ultimately aim to create a service led by the people who use that service.
To support the fulfilment of this vision, we have recruited a brand new Coproduction and Service User Involvement Coordinator, Scotty, and Volunteer and Peer Support Coordinator, Katie. You can get to know more about them and their roles below.
Coproduction and Service User Involvement Coordinator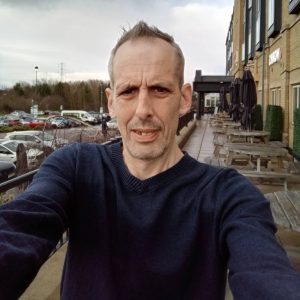 Name – Scotty Bell
Role – Coproduction and Service User Involvement Coordinator at Touchstone
Work background– I have worked across the 3rd sector and spent some time working at Probation always taking roles that are set up to involve Service Users. At the WY-FI Project, I led on Coproduction and Community Engagement. At Probation and CHART Kirklees, I was the Involvement Lead. And at Simon on the Streets, I was responsible for embedding Coproduction into the organisation.
What does coproduction mean to you? – Coproduction means finding ways to ensure the services we facilitate involve those affected and impacted by the services. By involving Service Users in the design and delivery, as well as the governance, of Touchstone, the decision making is influenced by the people we work with. This ensures that the offer and provision of services is in line with the needs of the Service User population. More importantly, it means no decisions are made for people, they are made alongside them.
Why is coproduction important at Touchstone? – With such a diverse Service User population, alongside services that cater for diverse communities, we need to ensure that we are fully inclusive and provide equitable opportunities for all. By doing this we can go a long way towards understanding how to be person centred and work with the individual, rather than setting criteria that excludes some people or sticking with old-fashioned, exclusionary methods because 'we've always done it that way'. Touchstone is able to evolve, adapt and innovate not because the powers that be said so but because the Service User population informed that it needs to be so.
What is your vision for coproduction at Touchstone? – My vision is to ensure we as an organisation lead the way and are the example that is used by other sectors and services when they want to involve Service Users. I want us to develop a Leadership Academy and for it to be something truly unique, a working Laboratory of coproduction that carries with it a gold standard. This Academy will work with Service Users, who want to understand the Mental Health systems they have experienced and help them to develop skills and confidence to aid their ability to influence decision-making and make positive change that reflects their needs.  I want to see involvement at every level within the organisation – from the Service User forums via service and job role design all the way up to the board and across team meetings.
The door is open to Coproduce with authenticity and, whilst that door is open, the ideal should be not to limit what is achievable but to achieve beyond the limits of what came before.
Volunteer and Peer Support Coordinator
Name – Katie Toulmin
Role – Volunteer and Peer Support Coordinator at Touchstone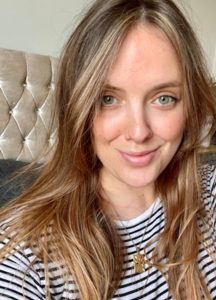 Work Background: I started my career as a volunteer, firstly volunteering at a primary school my mum worked at and then helping out at youth groups for children with disabilities while I was at university (studying History, completely unrelated!) When I graduated, I started applying for roles in the third sector and have been in lots of varied roles for different charities in support work, peer support and volunteer management.
What does volunteering mean to you?: Volunteering was my gateway into the world of work, I wasn't sure what I wanted to do and where I best 'fit' and volunteering gave me the confidence and understanding of where I might fit. I have always felt passionate about the value of volunteering, both for the service and service users, and for the volunteer, because I know what it gave me. I have seen people grow so much through volunteering and it is a joy to watch.
Why is volunteering important at Touchstone?: Without volunteers, we would not be able to offer so much to service users at Touchstone. It's amazing to have so many volunteers who have lived experience and can relate to what service users might be experiencing. It's also inspiring for service users to meet volunteers who have accessed the service before and encourage them to consider moving into volunteering role in the future. Volunteering can help people develop their skills and confidence as well as a feeling of 'giving back' and helping others. Lots of our volunteers have moved on into employment either at Touchstone or elsewhere and volunteering has given them the opportunity to move into paid work.
What is your vision for volunteering at Touchstone? I want every volunteer at Touchstone to feel valued, supported and fulfilled in their roles. I think it's great we have so many varied roles for volunteers as an organisation, which means that volunteers can move into different services and try new things – I'd love to see more of this. I would like for volunteers to be represented in groups such as the Diversity Action Group, Disability & LGBTQ+ Networks and for Touchstone to have a Volunteer Forum for current volunteers to have a say on important issues at Touchstone, E.g. accessibility and inclusion. It's important that volunteers feel as valued as staff, which includes annual away days and celebrations for volunteers across services to come together, make friends and have fun!