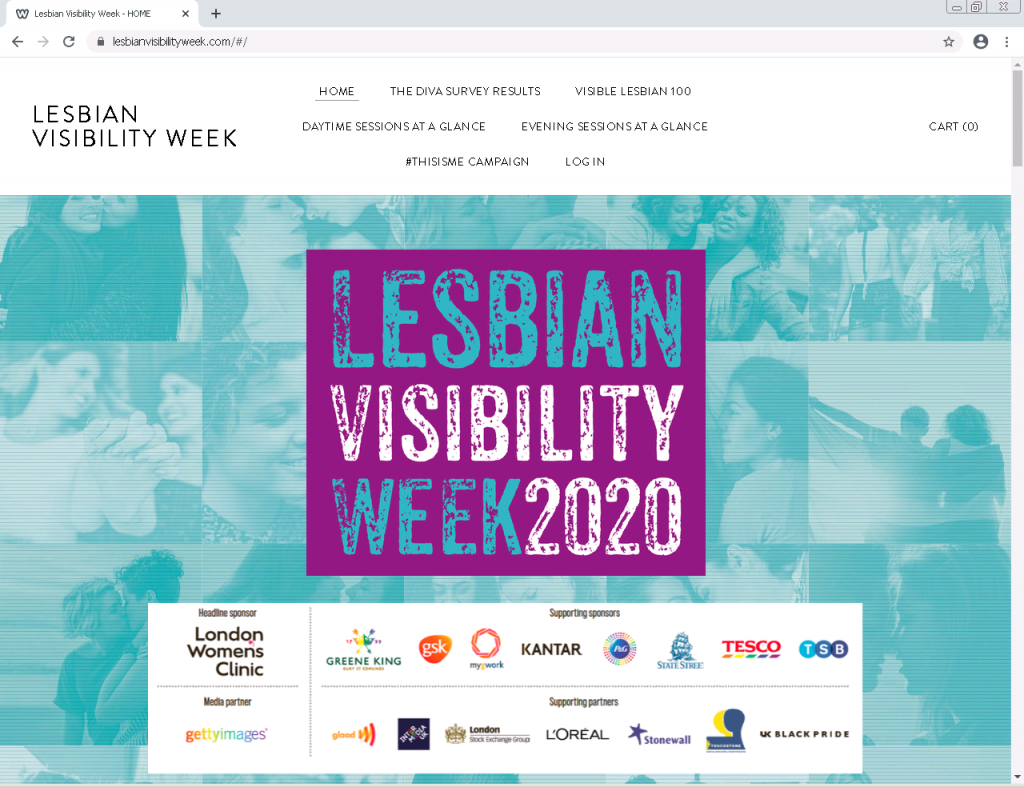 Touchstone is delighted to be supporting and sponsoring Lesbian Visibility Week in 2020 which starts today, 20th April, ending with Lesbian Visibility Day on Sunday 26th April; a day which was first celebrated back in 2008.
This will be a week to celebrate and support lesbian, bisexual, transgender, and queer women across the UK and beyond to be their true selves, at home and socially. It will include events throughout the UK in order to support lesbian visibility within the LGBTQI community.
Lesbian Visibility Week is the brain child of Diva Media Group and they hope it will now be established as a regular, annual event in the equality calendar.
This is the biggest event for women and allies in the LGBTQI space but given the current coronavirus pandemic, it will take place digitally.
One of the aims of #LVW20, is to show solidarity with every woman within the LGBTQ! Community, including women of colour, with disabilities, or those experiencing other oppressions as a result of their intersectionality, as well as celebrating lesbians and their contribution to society.
A recent Pride Matters survey undertaken by Pride in London, 2018 has shown that gay women are twice as unlikely to be out in the workplace compared to gay male colleagues. This is something #LVW20 hopes to challenge and address.
The organisers of #LVW20 will be holding a development day for LGBTQI women and allies with a series of workshops. Everything from being out at work, to the double-glazed glass ceiling, to maternity leave for non-biological LGBTQI parents, there will be plenty of events for everyone to attend from the safety of their own homes.
The LGBTQI Women At Work events will include panel sessions, seminars and workshops, all focused on providing support and resources for LGBTQI women. These particular events are aimed at LGBTQI women at work from all levels, and all sectors, and is supported by Stonewall.
To find out more, go to https://www.lesbianvisibilityweek.com/#/ and enjoy!