During the Coronavirus / Covid-19 period ABCD Leeds are open and are offering the following:
Online Training – 3 months of ABCD Intro and Bespoke training sessions moved online, future dates to be reviewed
Booking here: www.abcdinleeds.eventbrite.com
ABCD Pathfinder Network Meetings – Weekly online meet-ups for Community Builders and ABCD practitioners via Zoom
ABCD  Blog – Regular blogs & sharing of useful information for ABCD Practitioners via Twitter and www.abcdinleeds.com
Online ABCD Conference/Celebration – To take place June 2020, details TBC.
Community Connectors – Active residents in the Lincoln Green area to have access to regular check-ins & mentoring with Community Builder via WhatsApp or skype.
Coordinating/Supporting local Mutual Aid efforts – Community Builder will work remotely to support residents of Lincoln Green to access support or wish to help others in the local area.
Zoom Group – Regular catch ups & opportunities for local residents to stay connected to each other while maintaining social distancing.
Sharing of Information – Community Builder will be connecting Lincoln Green residents to services, resources and health information.
Facebook & Twitter – Antonia will share regular updates on Facebook and Twitter for local residents
Touchstone ABCD Training & Education Work – Louie Stafford, ABCD Coordinator. Working Hours Tues 9-5pm, Wed 9-5pm & Thurs 9-5pm. Contact on 07824580993.
ABCD Community Builder –Lincoln Green – Antonia Lee, Lincoln Green Community Builder – Working Hours Mon 9-5pm, Tues 9-2pm & Thurs 9-2pm. Contact on 07503906566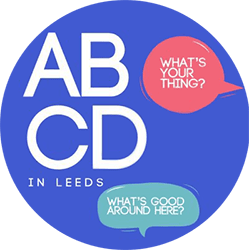 Asset-based community development, put very simply, is a bottom up approach to working with communities that starts from a place that celebrates the strengths and assets communities have to draw from rather than starting from a point of focusing on what is wrong in communities and needs fixing. Asset-based community development draws upon existing community bonds to build stronger, more sustainable communities for the future.
ABCD Training
Touchstone hosts a project which aims to support organisations across Leeds looking to adopt asset-based community development approaches across Leeds. Through hosting workshops, training, asset mapping, networking opportunities and celebration events we seek to deepen understanding of ABCD practise and develop a shared local language for what this innovative approach means for the city of Leeds. If you are interested your organisation receiving free training please email louies@touchstonesupport.org.uk
ABCD Community Builder
As part of this work Touchstone also host a ABCD Community Builder in Lincoln Green. If you would like more information please get in touch with Antonia on antonial@touchstonesupport.org.uk