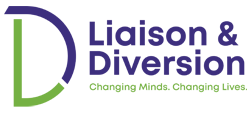 The South Yorkshire Liaison & Diversion Service works with those at the point of entry into the criminal justice system by engaging with them in police custody, the courts and the community prior to sentence. Following assessment and identification of vulnerabilities by specialist workers, Liaison & Diversion Practitioners working together with the Peer Support Team support, encourage, motivate and enable service users to access longer term support services that can help them to address their vulnerabilities.
The Peer Support Team are also able to provide emotional support during the 12 week intervention period and signpost or support service users to other positive social activities and resources that may support a reduction in offending and improve overall health outcomes.
The roles within the Peer Support Team include Peer Support Workers and Voluntary Support Assistants who are recruited on the basis of their skills, attributes and specifically their own 'lived experience' of the criminal justice system. Service Users accessing Liaison & Diversion Services are therefore able to access and benefit from working with those who have been where they have been and can act as positive role models, encourage aspiration and inspire them to change. The Peer Support Team roles are time limited and there is large emphasis on developing workers within it to enable them to gain experience and skills that will support them in accessing support work roles in this or other areas in the future.