Liaison and Diversion West Yorkshire Covid-19 update
Liaison and Diversion has adapted to the current challenges and is embracing new ways of working to ensure we deliver business as usual in a creative manner. Across the five areas of West Yorkshire the Liaison and Diversion is running remotely via telephone support in the community with the capacity to offer one to one meetings to those who need them most. Systems are in place in the police stations in each area to ensure that vulnerable people in custody continue to be identified daily and referrals taken and then allocated by coordinators for assessment as usual. Our court provision continues to be fully effective with information from custody shared with our court practitioners to ensure they can write reports for identified people going into court.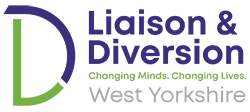 Liaison and Diversion (L&D) services identify people who have mental health, learning disability, substance misuse or other vulnerabilities when they first come into contact with the criminal justice system as suspects, defendants or offenders.
Touchstone is a delivery partner with Wakefield Council along with:
Wakefield Youth Offending Team
Together Women Project
West Yorkshire Police
Leeds Youth Offending Service
The Bridge Project
The service, which is funded by NHS England, works with vulnerable adults and young people who come into contact with the criminal justice system, with the aim of diverting individuals away from crime and into health, social care or other support organisations.
The service can then support people through the early stages of criminal justice system pathway, refer them for appropriate health or social care or enable them to be diverted away from the criminal justice system into a more appropriate setting, if required.
The team is working collaboratively with individuals and services to reduce risk factors associated with offending through providing short-term support and signposting service users to longer term support. We focus on the causes of individual behaviours, identifying needs, providing holistic person-centred support and supporting individuals to move into education and employment opportunities.
We are pleased that this award-winning service – that has been successfully established in Wakefield, Leeds and most recently Bradford – will now be moving to deliver the service in Calderdale and Kirklees building on the expertise and experience gained during the pilot.
The new contract provides an opportunity to build on our reputation nationally and regionally as an effective and high quality provider of Liaison and Diversion services. Touchstone is a major partner and is recruiting to a number of vital jobs in across West Yorkshire, including Calderdale and Kirklees.
"The service has a real impact on the individuals it supports and local communities, as well as helping to prevent high cost health and justice interventions." Says Cllr Peter Box, the leader of Wakefield Metropolitan District Council who have delivered the highly rated pilot service for the last six years.
Leeds Liaison and Diversion Team
Leeds District Police HQ, Elland Road, Leeds, LS11 8BU
0113 385 9423
Bradford Liaison and Diversion Team
Trafalgar House Police Station, 58 Nelson Street, Bradford, BD5 0DZ
01924 302425
Wakefield Liaison and Diversion Team
Normanton Block C, High Street, Normanton, WF6 2DZ
01924 305210
Kirklees Liaison and Diversion Team
Huddersfield Police Station, Castlegate, Huddersfield, HD1 2NJ
01484 436544
Calderdale Liaison and Diversion
Halifax Police Station, Richmond Close, Halifax, HX1 5TW
01924 302425
Case Studies