Our Recruitment and Inclusion Team have been working with three NHS trusts in Yorkshire to improve their workforce diversity and inclusion. Below, the team have completed a Q&A on their project to explain how you can get involved and get support…
Names: 
Ruth Armitage (they/them) – Recruitment Inclusion Officer  
Emilie Akselsen (she/her) – Recruitment and Inclusion Coordinator 
What support does the NHS Employment project offer? 
The project is a partnership between Touchstone and the West Yorkshire Health and Care Partnership.  We aim to address and improve workforce diversity and inclusion in three NHS mental health trusts in West Yorkshire: Leeds and York Partnership Foundation Trust, South-West Yorkshire Partnership Foundation Trust and the Bradford District Care Foundation Trust. 
Our project began in September, and we have gone from strength to strength in this short time.  Our work involves several different forms of outreach and practical support related to inclusive recruitment in the NHS Mental Health Trusts: 
Employment Support
1-to-1 employment support to people from under-represented groups in the NHS

 

Support to find suitable roles, explore training opportunities, increase confidence with writing applications and interviews

 

Advice on how to ask for any additional accommodations around any disabilities, mental health, or language needs 

 

All can be offered via phone, email, in-person and online

 
 Recruitment Events
We attend different job fairs, service provider fairs and development days to reach organisations 

 

We are organising our own virtual and in-person recruitment events, which will take place this year

 

We will also organise in-person events to reach those who might not be IT literate or who might be experiencing tech poverty
Workshops
We are currently planning workshops, which will take place this year.  These will be in different community spaces across West Yorkshire to reach more communities from under-represented groups They will include discussions on barriers to work, general employability skills, and guidance on the NHS recruitment processes. We're hoping to pilot our first session at Touchstone House very soon! 
Why do we need this project?  
Everyone should be able to access both employment opportunities within our NHS and healthcare support from a diverse workforce that represents them. The three trusts we work with recognise that there is currently a lack of diversity within the NHS workforce. The current demographic data within the trusts tells us that their workforces remain majority white, cis, heterosexual and able-bodied and that staff members from under-represented groups are leaving at higher rates than others. We are working in partnership with the trusts to proactively improve this picture and help ensure the best employment opportunities and healthcare support for everyone in our diverse local communities.    
In addition to this lack of workforce diversity, there is currently a staffing crisis in the NHS, with low staff retention rates and difficulties recruiting new staff. In our roles, we will also support the NHS trusts to increase their recruitment rates, especially from underrepresented groups. To improve retention rates, we will advise the trusts on how to better support their staff and keep them in their roles for longer, thus ensuring they can offer the best, most consistent support to our communities.  
How can people get in touch? 
If you want support from us or if you want to find out how you can support the project, you can contact us at: 
Ruth Armitage (they/them)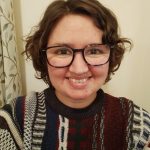 RuthA@TouchstoneSupport.org.uk 
Twitter: @RuthArmitage3 
LinkedIn: https://www.linkedin.com/in/ruth-armitage-recruitment-and-inclusion-account-326472257/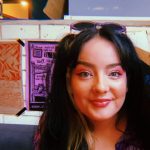 Emilie Akselsen (She/her) 
EmilieA@TouchstoneSupport.org.uk 
Twitter: @Touchstone_Em 
LinkedIn: https://www.linkedin.com/in/emilie-akselsen-577478253/