BME Dementia Service Covid-19 update
Touchstone BME Dementia service is still open and providing much needed support to people with dementia and their families. We know that older people are at great risk during the COVID19 pandemic and these are worrying times for people living with dementia and their families.
We have had to temporarily suspend all our face to face visits and also our fortnightly Hamari Yaadain dementia cafe. But we are continuously looking at alternative ways to support our clients.
We are providing regular welfare calls to check on safety and wellbeing of our new/existing clients by offering advice, information and emotional support to both people with dementia and their carers.
We can provide support with food shopping (by following government guidance) but only to those clients who are living on their own with no family support.
We are sending out relevant information e.g. puzzles, colouring sheets, etc. as requested by our clients to keep people with dementia busy while at home.
As routine is important to people with dementia, we have replaced our fortnightly South Asian Dementia café, which is on First and Third Thursday of every month from 1-3pm, with 'Telephone Drop-in' where we use this slot to answer any questions and to provide emotional support over telephone to all our café members.
We are working very closely with our commissioner and partner organisations to provide support to people with dementia and their families from BAME (Black, Asian and Minority Ethnic) background.
We are still accepting new referrals and assessments are done over telephone for now.
We understand that these are very lonely times for people with dementia and their carers/families and we are trying our best to keep their spirits up and we are also exploring some new ideas around technology, arts and creativity to provide much needed support to our clients. Watch this space!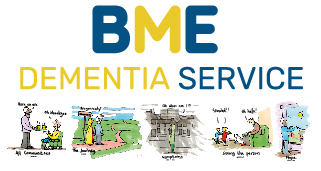 Touchstone's BME (Black and Minority Ethnic) Dementia Service provides specialist support to people living with memory problems or a diagnosis of dementia and their carers from ethnic minorities. Our aim is to raise awareness of dementia within BME communities by breaking down the barriers that exists about dementia and bring it out into the open so that people can access the support they need while meeting their language, cultural and religious needs.
We provide culturally appropriate Dementia awareness talks within community settings such as Day centres, local community groups or religious centres. The talks are tailored to the needs of the group and can be delivered in English, Punjabi, Hindi or Urdu languages.
We also run a fortnightly South Asian Dementia Café, Hamari Yaadain (Our Memories) on the first and third Thursday of every month from 1pm to 3pm. The café is for South Asian people with memory issues and their carers and run in a mother tongue · It's a safe space where you can get out and about to meet others, make friends and enjoy hot drinks and snacks. Transport can be requested for a minimal charge, if you have limited mobility.
We provide person centred care by doing needs based assessment on one-to-one basis. We can also provide support if you are having memory problems and is struggling to get a diagnosis.
Since 2013, when we founded the BME Dementia Forum, we have led a group of BME dementia workers in Leeds to improve services for people with dementia and their carer's, specifically for people from BME communities.