Shafa Service Covid-19 update
The Shafa staff teams across West and South Yorkshire are continuing to support South Asian offenders. We are contacting all service users by telephone, and ensuring that Community Rehabilitation Company and National Probation Service Officers are kept up to date with all of the casework we continue to do. Shafa is continuing to accept referrals/ consultation from CRCs about new cases. People will be admitted to the service through a remote three way conversation with offender manager, service user and Shafa worker where we will agree targets and priorities.
Shafa staff will continue to deliver a remote service as we have been advised not to visit CRC or NPS premises.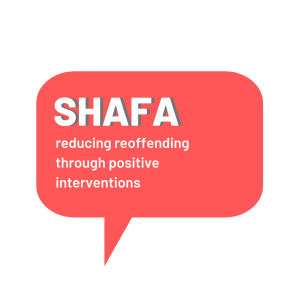 Shafa means "renewal, restoration and healing" in Urdu.
Who is it for?
Shafa works with people form the South Asian community who have offended.
We use a recovery and strengths based approach.
What do we do?
Support people to access local resources, including employment, training, education and housing.
We help people to address family relationship issues and substance misuse.
We will support people to recognise and address their triggers for offending behaviour.
We focus on well being, health, housing, relationships, family, cultural considerations, employment and training.
How do we do it?
We meet with service users to agree a plan and to set the outcomes and pathway that work for them.
Staff use Motivational Interviewing techniques to maximise successful outcomes.
Staff offer a culturally sensitive service.
Work is delivered through a combination of one to one and group work.
Peer mentorship provides the benefit of lived experience.
Workers will always take into account individual circumstances and have an awareness of all risk factors.