On the 20th of November each year, people gather around the world to mourn the transgender, non-binary and gender non-conforming people who we have lost this year. We also recognise on this day the violence that so often circulates not just around the death of our trans siblings, but so often our lives as well. Transphobic hate crimes, institutional failings, and discrimination can culminate in transgender people facing higher rates of domestic violence, homelessness, mental illness and health inequalities. In 2018 transgender hate crime in the UK rose by 81% and it is worth considering within those statistics that NIESR found underreporting of hate crime is a particularly common issue. So far in 2020, 350 transgender and gender-diverse people have been recorded murdered, with 98% of them being trans women or trans feminine people.
It's hard to sum up in words what Trans Day of Remembrance means to me as a non-binary person. I think it's easier to describe in feelings: a punch to the gut; a hole in my heart; tears caught in my throat; anger clouding my eyes; and a fire in my belly.
As the phrase often scrawled on walls and shouted from megaphones goes: 'mourn the dead; fight like hell for the living'. This blog post recognises the importance not just of grieving our dead, but of taking action today – and every day – to protect the trans people still with us. We need to uplift the voices of trans and non-binary people, campaign for better healthcare for us, and provide mutual aid to our communities when the institutions who are tasked with looking after their citizens disproportionately fail trans people time and again. It would be easy to give up or bury our heads in the sand, but Touchstone and the organisations below believe instead in holding on to hope, and taking action to distribute resources and care to those most in need. This year I'd like to highlight four organisations you might not have heard of, but who are doing amazing things and who desperately need your support to continue.
Whilst I have included some donation links to the organisations below, I recognise that not everyone has the financial means to be able to contribute in this way, and would encourage everyone reading to think of resources in broader terms. If you can't donate your money, can you donate time to campaigning or volunteering? Can you use your platforms to raise awareness and garner support? Can you call on your leaders to better support trans people? These are also important aspects of ensuring the safety of our trans and non-binary communities.
If you are a transgender, non-binary or gender non-conforming person who needs support this Trans Day of Remembrance, MindLine Trans+ are a confidential emotional, mental health support line open Mondays and Fridays 8pm-midnight on 0300 330 5468. They can also offer signposting to friends and families.
(written and compiled by Finn Dobson, Peer Support Worker with Leeds Mental Wellbeing Service)
What Can We Do
(artwork created by Malaika and Newt)
What Can We Do is a grassroots collective that focuses on supporting the needs of Black and Brown trans people. An exclusive interview with founder Malaika Ibreck can be found here.
You can donate to What Can We Do here & find them on social media here.
And can also donate here.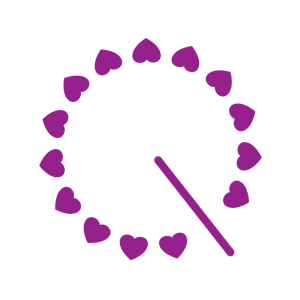 QueerCare
QueerCare is a transfeminist organisation that provides peer support, advocacy and community care through empowering communities to care for each other. During the Covid-19 pandemic they have been coordinating mutual aid which focuses on those who might not be able to access other services. Their resources on community infection control and care protocols are used around the world & in several countries' national volunteering schemes. QueerCare prioritises the needs of transgender women and those who experience similar oppressions first and foremost because it recognises that the structures that disadvantage trans people intersect with misogynistic structures that affect all women.
The work of QueerCare falls broadly into three areas: "Training volunteers to advocate for queer people's fundamental capacity to control their own healthcare in the face of queerphobic, racist, carceral systems, whether in the form of prisons or psychiatric institutions; Providing and training others to provide first aid at protests for those fighting against such systems; Training responders in diverse aspects of community care, from nutrition to mental health intervention."
Donate to QueerCare here. Find out more about QueerCare on their website, Twitter, Facebook and Instagram
Non-binary Leeds
"Non-Binary Leeds is a peer-led support, social and activist group for non-binary people in Leeds and the surrounding areas. We provide regular support groups as well as social events emotionally supporting and uplifting the trans community within Leeds. Non-Binary Leeds also provides material support to trans people in crisis through our solidarity fund recognising that trans liberation is not possible until our material needs are met. We also provide training to other organisations on how to make their spaces friendly for trans people, the fee for which is split between the Solidarity fund and the volunteer facilitators providing the training."
Donate to their solidarity fund here. Find out more about Non-Binary Leeds through their website, Instagram and Facebook.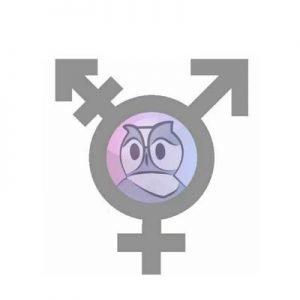 TransLeeds
"TransLeeds is a support and advocacy group for transgender identifying people in Leeds and the surrounding area, as well as their families and friends. We aim to provide practical help with all stages and aspects of transition.
Trans Leeds is run by dedicated volunteers from the community who will always give a warm welcome to new visitors. We are able to attend appointments, offer advice, and provide one to one support for trans and gender variant people"
As well as all this, TransLeeds also runs Touchstone's mandatory gender identity training.